Long Beach Workers' Compensation Attorney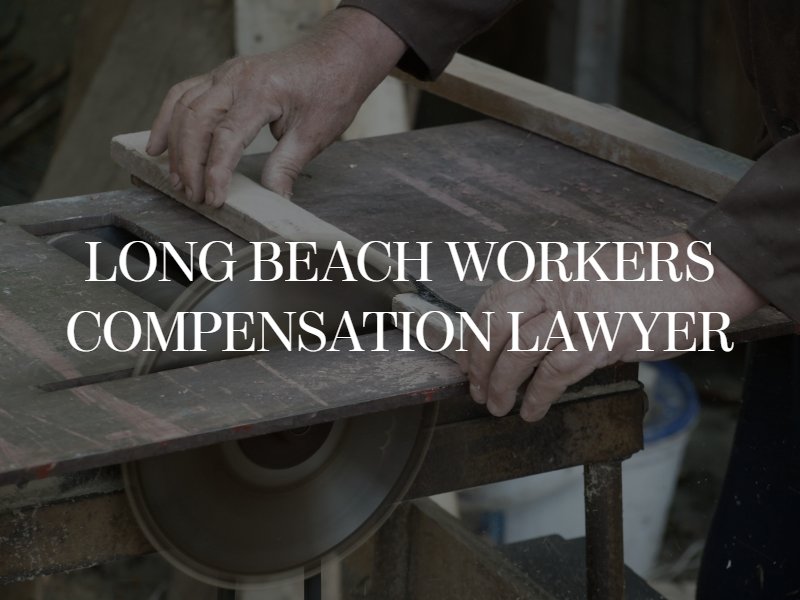 American workers have several legal protections after suffering injuries in the workplace. While businesses may lose a bit of productivity after an employee injury, it's important for California employers to protect the rights of their workers rather than act against them. Workers' compensation benefits exist to help allay the immediate expenses after an on-the-job injury. While typically not enough to fully cover all the associated costs of a workplace injury, workers' compensation benefits are still valuable.
Under California law, every business must carry a workers' compensation insurance policy, even if they have only one employee. Some employers may grow frustrated from employee injuries because their insurance policy premium rates may increase following claims, but the law prohibits employers from taking any adverse actions against injured employees or interfering with the workers' compensation claims process in any way. At Harting Simkins & Ryan, LLP, our long beach worker's compensation attorneys are committed to helping employees get the benefits they deserve. A dedicated Long Beach workers' compensation attorney at our law firm stands ready with the experience and determination to help you with your workers compensation case.
Content
Who Is Covered by Workers' Compensation Insurance?
Workers' compensation insurance is insurance employers are required to provide to cover work-related injuries by employees. Workers' comp is intended to protect businesses and employees from the high costs of medical expenses, lost wages, and rehabilitation to return to work. While most employees are covered by workers' compensation, there are some work-related positions that do not fall under that mandatory workers' comp coverage.
Independent contractors are not employees of the business they are working for and do not meet the criteria for workers' comp coverage. It is important to note that businesses cannot classify workers as independent contractors in order to avoid workers' comp and minimum wage requirements. To be classified as an independent contractor, the employee must meet a set of both Federal and California standards.
Business owners in California may be excluded from workers' comp requirements under certain circumstances. Executive officers and directors of a corporation must be covered under workers' comp unless the organization is owned in its entirety by the officers.
Volunteers are excluded from workers' compensation requirements. A true volunteer must meet the 6 Federal and 5 California standards for being classified as a volunteer. While an organization is not required to provide insurance for volunteers, they may elect to do so anyway.
Farmers and those working on a farm are not required to have workers' compensation insurance. Maritime and railroad employees are also not covered.
Federal workers are not covered under the state workers' comp program but fall under the federal workers' compensation insurance program which has different filing requirements.
Regular employees of every other business in California are covered by workers' compensation insurance regulations. Any work-related accident or illness incurred by employees covered under workers' comp receives compensation regardless of who was at fault for their work injury. However, by accepting workers' comp, an employee forfeits the right to file a personal injury claim. This is one important reason why a lawyer's advice is indispensable after a work-related injury.
If you have been injured at work, it is important that you notify your employer as soon as possible and begin the process to file a claim to ensure your rights are protected. A knowledgeable Long Beach workers compensation attorney at Harting Simpkins & Ryan, LLP in Los Angeles can help you through this process and see that you get the compensation you deserve from the insurance company.
What Injuries Are Covered by Workers' Compensation?
If you are employed by a business or most organizations in California, the employer must provide workers' compensation to cover the cost of injuries incurred on the job. With some exceptions, workers' compensation will cover medical expenses and lost wages due to time missed from work for any work-related injury you suffer.
Any injuries suffered while intoxicated or under the influence of illegal drugs may be denied coverage under workers' compensation. Self-inflicted injuries, including injuries sustained by a worker who starts a physical altercation, may not be covered. If the worker was in the process of committing a serious crime when the work injury occurred, or if the employee was violating a company policy, they may not be covered under workers' comp. If your claim is being denied for any of these reasons, it is likely you will need to hire a Long Beach workers' compensation lawyer.
An injury sustained on the job will be covered even if the worker was at fault in the accident that caused the injury. For example, if a worker fails to properly secure a ladder and falls and is injured, this injury may still be covered.
The injury received need not be caused by an accident. Any repetitive stress injury such as carpal tunnel syndrome or spine injuries due to overexertion may be covered by workers' compensation as well.
Illnesses caused by work conditions such as lung disease or a heart condition brought on by your work environment may be covered by workers' comp protection.
Your injury or illness must be job-related, however, it is not required that the work injury take place at your workplace. If a worker is injured in the course of traveling for business, or on a work-related errand outside, he would be covered. Even injuries while attending required work-related social functions are covered by workers' comp.
If you have suffered an injury or an illness that is work-related, the workers compensation attorneys of Harting Simkins & Ryan, LLP can help you determine if your injury is covered by workers' comp. If it is, our workers compensation lawyers can gather the medical evidence and expert testimony needed to establish your claim and get you the compensation you deserve.
What Were The Most Common Workplace Injuries In 2020?
In 2020, the International Journal of Environmental Research and Public Health studied a variety of workers compensation claims and game up with a list of the five most common worker's compensation injuries. This list consist of:
Strains: which account for 30.06% of workers' compensation claims
Contusions: which account for 20.83% of claims
Lacerations: which account for 11.79% of claims
Sprains: which account for 8.85% of claims
Punctures: which account for 5.50% of claims
Understanding Workplace Retaliation in California
The legal concept of retaliation often arises in workers' compensation disputes. According to the United States Equal Employment Opportunity Commission, retaliation is a form of discrimination and describes any negative or punitive action taken against an employee in response to a protected action. Protected actions include testifying in court against an employer as required by subpoena, reporting workplace hazards or unethical practices to oversight agencies, or filing for workers' compensation benefits. Some examples of employer retaliation include:
Firing an employee for wishing to file a claim for workers' compensation benefits.
Demoting an employee, or unnecessarily cutting an employee's regular shifts for filing for workers' compensation.
Changing the employee's job duties, or transferring the employee to a different location or department without justification.
Casting the employee in a negative light to coworkers and other employees.
Verbal or physical abuse.
Giving the employee a poor performance review without just cause.
Any action taken that makes the employee's job more difficult than necessary.
An employer who engages in retaliatory actions against an employee for taking protected actions stands to incur significant penalties. If you feel that an employer's attitude has changed after filing a workers' compensation claim, speak with a Long Beach workers' compensation attorney as soon as you can to determine whether or not your employer's actions constitute retaliation.
How to File a Workers' Comp Claim in Long Beach, California
When you've been injured at work, it is important to begin the process of initiating your workers' comp claim as soon as possible. This guide will take you through the process of filing your California workers' comp claim, so you can begin receiving the benefits you deserve after your accident. If you have any questions regarding the process, reach out to a seasoned Long Beach workers' compensation attorney for assistance.
The First Steps in the Process
Immediately after your accident you should seek medical treatment. In an emergency, you can go to any doctor or emergency room. Inform the hospital or doctor's office that this is a work-related injury or illness right away. You then have up to 30 days to inform your employer that you were injured at work, but it is best to inform them as soon as possible. Notifying your employer of your injury does not, however, count as filing a workers' compensation claim. To do so, you will need to fill out the following forms.
DWC-1 Claim Form
This is likely the first document that you will fill out. The information asked for is very basic and you should have no difficulty answering these questions. The DWC-1 will ask for information such as your name and address, and for information about the injury including the date and time of the injury, the location where the injury occurred, and a description of the injury. It is important that you carefully list every part of the body that was injured in the accident on this form. Give this to your employer or send by certified mail to begin the claim process.
Application for Adjudication of Claim
Also known as the WCAB Form 1, the application for adjudication of claim is the next step. You will need the name of your company's workers compensation insurance company for this form. Your employer can provide that information, or you may contact the Workers' Comp Insurance Rating Bureau to find who your company's carrier is. File this form with the WCAB district office.
Declaration Pursuant to Labor Code 4906(g)
This form is a simple statement that you have not asked anyone to submit fraudulent information to the Division of Workers' Compensation (DWC). The form does not require notarization, however, it does specify that fraudulent claims may be charged with a felony crime.
Document Cover and Separator Sheets
The DWC website provides a document cover sheet that should accompany your forms, as well as document separator sheets that should separate the forms in your submission.
By submitting these forms, you have initiated a workers' compensation claim. If you have difficulties in filling out any of the forms, you may contact the DWC, or contact a Long Beach workers' compensation attorney at the law offices of Harting Simkins & Ryan, LLP for a free consultation and assistance in getting the claim process started.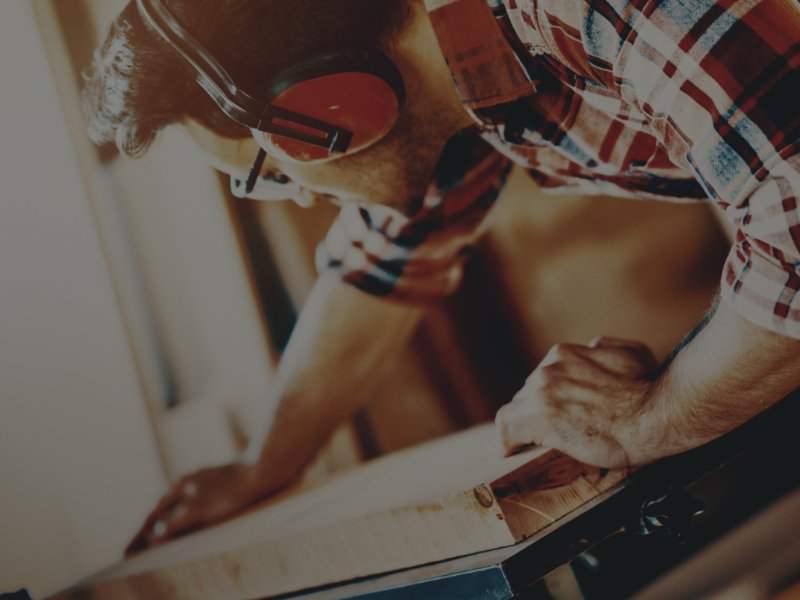 When California Workers' Comp Isn't Enough
In many cases, workers' compensation benefits may help offset your medical costs and lost wages immediately following an accident, but severe injuries may entail extensive recovery that workers' compensation will not cover. In these situations, injured employees have several options, including filing a personal injury lawsuit against their employers, filing a claim against a third party (such as a random driver who hit your work vehicle while performing your job duties), or the manufacturer of a dangerous or defective product. Additionally, navigating the claims process and securing workers' compensation benefits can be tricky. A qualified Long Beach workers' compensation attorney will help you handle the claims process and explore any other possibilities for additional compensation.
If you've suffered an injury that has left you permanently disabled and unable to return to your job, workers' compensation may provide vocational training to learn a new career, but only in a limited capacity. The best way to recover after suffering permanent damage is to hold the negligent party or parties accountable and seek compensation through a civil action.
Harting Simkins & Ryan, LLP | Workers' Comp Lawyers in Long Beach, CA
The Long Beach personal injury attorneys at the law office Harting Simkins & Ryan, LLP are here to help injured workers in Southern California secure the compensation they need to recover and return to normal life. Workplace injuries can have devastating effects for workers and their families. Injured employees shouldn't have to contend with uncooperative or unethical employers.
Contact us for more information about workers' compensation laws in California or if you'd like to schedule a consultation with our legal counsel about your workplace injury with one of our workers compensation attorneys.