Long Beach Slip and Fall Attorney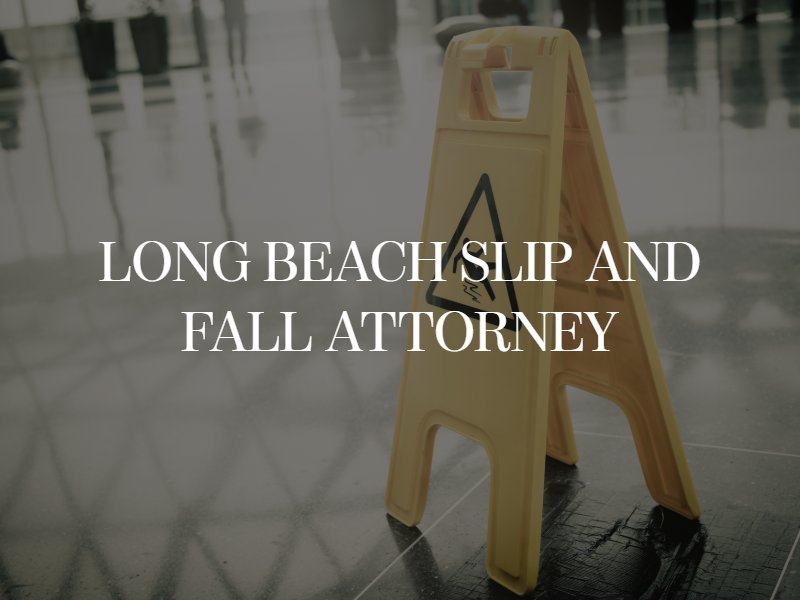 Many personal injury lawsuits touch on the concept of premises liability. Whenever a person suffers an injury due to an unsafe condition on another person's property, the property owner may be liable for the damages. Slip and fall cases are among the most common injuries in America, and these accidents are also responsible for over one million emergency room visits each year.
A slip and fall accident may sound relatively innocuous, but some people suffer significant injuries from these accidents, especially older individuals. Elderly fall victims often suffer serious wounds from their falls, and suffering a fall at an older age increases the chances of repeat falls in the future. When Southern California residents suffer slip and fall injuries because of negligent property owners, they need to know their legal options. A knowledgeable Long Beach slip and fall lawyer at Harting Simkins & Ryan, LLP can help you understand the specifics of your case and advise you on how to best move forward with securing fair compensation for your injuries.
Establishing Liability in Slip and Fall Accidents
No one can reasonably expect property owners to account for every possible hazard on their premises, so the concept of "foreseeability" comes into play very often for slip and fall lawsuits. For a property owner to bear legal accountability for an injury suffered on his or her property, he or she must meet one of the following criteria:
The property owner either created the hazard or allowed it to remain a hazard after recognizing it.
The property owner made inadequate effort to protect visitors from the hazard or warn them about its existence.
The property owner failed to recognize a dangerous condition that another reasonable property owner would have noticed.
It's also vital to remember that property owners only have a duty to protect lawful visitors to their properties. Trespassers, or anyone on the property illegally, may not claim damages when they suffer injuries from a fall accident. The only exception to this is trespassing children. Children are not held to the same standards as adults, so property owners who live near children must account for the possibility of a child wandering onto the property and take appropriate precautions.
In legal terms, property owners must protect invitees and licensees. Invitees typically include friends, neighbors, and relatives who have either implied or expressed permission to be on the property. Licensees are typically business people or contractors who have permission to enter the property for their own purposes. If you have any questions regarding how to prove fault in a premises liability case, consult an experienced personal injury attorney in Long Beach.
Protection for Property Owners
Property owners must exercise care when maintaining their properties. Regular maintenance and cleaning are great methods for limiting the chance of someone suffering an injury. Many slip and fall cases happen because of wet surfaces without adequate markings, cluttered walkways, poor lighting, structural instability, and other hazards that are generally avoidable with consistent, routine cleaning and inspection. Many property owners incur liability for slip and fall accidents simply because they waited too long to address an issue on the property.
Winning Your Case with a Local Long Beach Slip and Fall Lawyer
Plaintiffs in Long Beach should bear in mind that California follows a pure comparative negligence rule. This means that plaintiffs may still recover damages even if they were partially at fault for their injury. In some states that follow comparative negligence, plaintiffs may only recover damages if they are less than 50% at fault for the injury. In California, plaintiffs may still recover damages even if they are 99% at fault.
One of the best steps you can take after suffering a slip and fall injury and addressing your medical needs is to speak with a reputable slip and fall attorney in Long Beach, CA. The slip and fall attorneys at Harting Simkins & Ryan, LLP law firm want our clients to maximize their lawsuit awards, and we want to ensure that negligent property owners pay for the damages they cause. We will help you with all aspect of your case, including speaking with the insurance company, collecting evidence of dangerous conditions, and fighting for maximum compensation. If you wish to discuss a case, contact our office and schedule a free consultation with one of our attorneys.