Long Beach Bike Accident Lawyer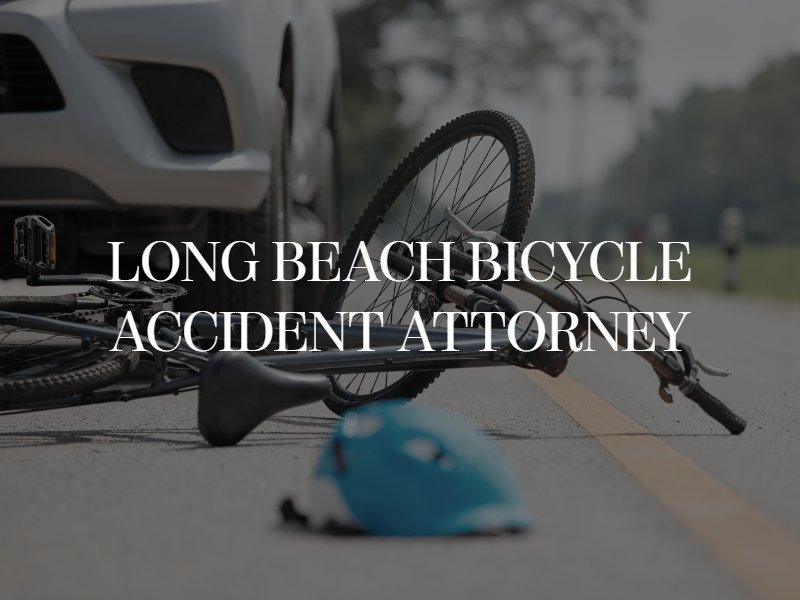 If you or somebody you love was injured in an accident caused by the negligence of another party, consult a skilled Long Beach bicycle accident lawyer to learn more about your available legal options in California.
Many Long Beach residents are choosing bicycles over cars for their commutes to work, and bicycling has been a favorite recreation for generations. Due to growing numbers of both cars and bicycles on the road, it's more important now than ever for California citizens to understand the risks of bicycling bike accidents, and know what to do when one occurs.
Common Causes of Long Beach Bike Accidents
There are three main causes of bicycle accidents caused by drivers:
Improper Turns – For example, a motorist may not notice a cyclist and made a turn in front of them, resulting in a collision. Or perhaps a trucking accident occurred, which can be particularly serious accidents for cyclists. 
Right-of-way Violations

– This is the most common driver-caused bicycle accident. Cyclists often expect cars to yield to them when they have the right-of-way. When the driver does not yield, it can result in an accident.

Running Red Lights and Stop Signs – Negligent driving can lead to traffic law violations including the running of red traffic lights and stop signs. This is a potential danger for law-abiding bike riders.
If you or a loved one was injured in a bike crash, speak with an experienced Long Beach bicycle accident attorney. An attorney can help recover evidence to help prove the cause of your collision.
What to do After a Bicycle Crash
Your first priority after any bike accident should be your health and personal well-being. If you feel too injured to move after a bicycle accident, don't. Instead, wait for emergency personnel to arrive and render medical treatment. If your injuries are mild, you may be able to get up and move, but it's important to take it easy. Some serious injuries may not immediately manifest and your adrenaline could be masking pain, making it difficult to gauge just how injured you are.
In the eyes of the law, bicycles are essentially the same as other vehicles when it comes to auto accidents, so be sure to report the bicycle crash to police if any injury or property damage occurred. The police report from the accident and the medical report you receive from your doctor will be crucial in building a personal injury case against a negligent driver.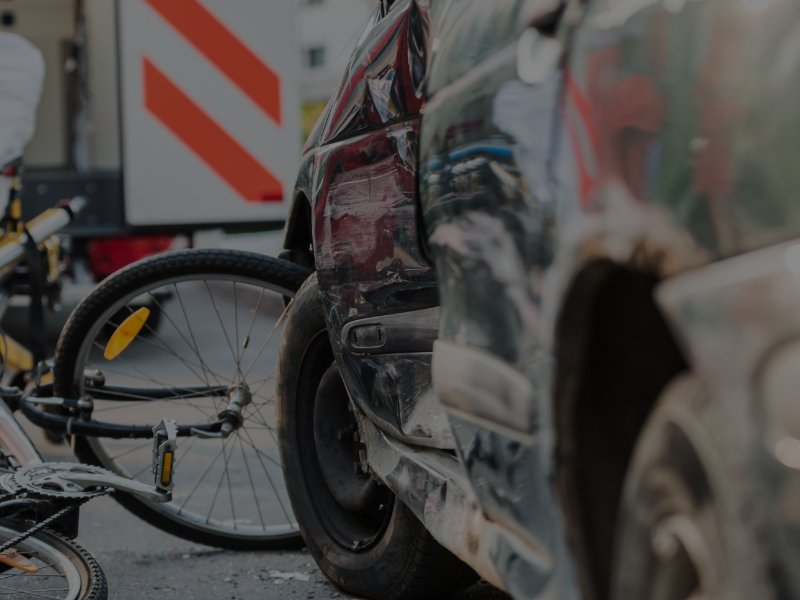 Establishing Negligence in a Bicycle Accident Claim
Every motorist has a duty to act with reasonable care on the road, and this extends to bicyclists as well. If another driver caused your bicycle injury, it's important to remember that California follows a pure comparative negligence standard. This means that an injured plaintiff will still recover damages, even if he or she was partially at fault for the accident. While some states only allow plaintiffs to recoup damages if they were less than 50% at fault for an accident, California allows plaintiffs to receive damages even if they were 99% at fault.
If you lost a loved one in a bicycle accident, consider speaking with a Long Beach wrongful death lawyer to explore your options for compensation in a wrongful death claim.
Safety Tips for Cyclists in Long Beach, CA
Whether you ride your bike to and from work daily or simply enjoy relaxing rides on the weekends, keep a few best practices in mind to maximize your safety and reduce the chances of a serious bicycle accident:
Wear appropriate equipment. You should always wear a helmet while cycling, even if local laws do not mandate helmets for bicycling. A helmet will greatly reduce your chances of suffering serious brain injuries if you are in an accident.
Make yourself visible. Only ride on approved roads and try to make yourself as visible as possible. For example, if you ride in the evenings or at night, apply reflectors to your bike and helmet, and consider wearing clothing with reflective tape so drivers can easily spot you.
Go with the flow. Some bicyclists mistakenly believe they can travel however they wish, but it's vital to ride with the flow of traffic. Even if it appears safe, riding against traffic is extremely dangerous and leaves you very vulnerable to collisions.
Signal for turns. When riding with traffic, extend your arms in the direction you wish to turn to let other drivers know your intentions. For right turns, simply extend your right hand, and extend your left hand for left turns. Signaling helps other drivers anticipate where you're going, reducing the chance of a crash.
Even when you ride as safely as possible and follow all the applicable laws in your area, another driver could potentially collide with your bicycle and cause a serious accident. Bicycle accidents generally fall under the purview of personal injury law, so it's a good idea to have some knowledge about what to expect after a bicycle accident. For more information, consider speaking with a Long Beach personal injury lawyer with experience handling bike crashes.
Contact a Long Beach Bike Accident Lawyer Today
If you were not at fault, a Long Beach accident attorney will help you explore the possible types of compensation you may receive. Typically, most plaintiffs recover compensation from an insurance company for their damaged or destroyed bicycles, medical bills, pain and suffering, lost income from time out of work due to injuries, and even compensation for permanent disfigurement or disabilities.
Harting Simkins & Ryan, LLP is here to help you receive fair compensation from insurance companies, and our team has extensive experience with Southern California bicycle accident cases. If you have any questions about your bike accident case, reach out to our law firm to schedule a free consultation with one of our bicycle accident attorneys in Long Beach, CA.